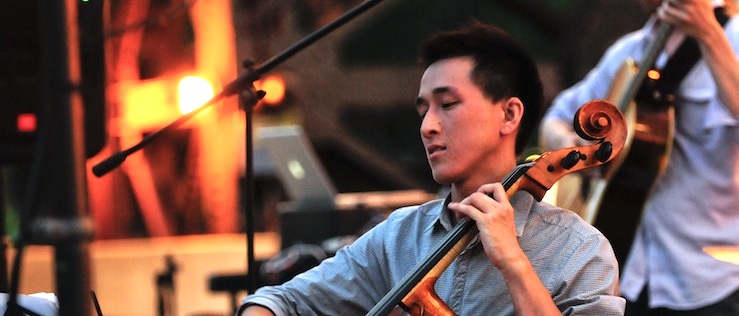 If you told Ning that after 10 weeks of coding at The Flatiron School, he'd be presenting his group project, BikeWithFriends, at the world's largest tech meetup, he would have said…well, he's not sure what he'd have said. He definitely would have thought that was pretty cool.
Ning had no idea how fascinating coding could be, or how far it might take him. A Westchester native, Ning's curiosity led him to the University of Southern California as a Music Industry major. There, he explored his passion in music, joining the Trojan Marching Band, playing piano and violin, and writing and producing electro-pop for fun. Later, he would teach himself to play cello by buying one off of Craiglist. (He's also resourceful.)
Ning returned to New York to intern at the Broadway show Xanadu, work as a production assistant at VH1, and even play piano for babies at Kidville. Realizing his knack for troubleshooting technology, he took on IT support roles at Halcrow, an engineering firm and then at large ad agencies Grey and JWT as a consultant working through Mike's Tech Shop, a boutique technology firm in the Flatiron District.
Now armed with the skills to be a full-stack developer, Ning feels there is no limit to what he can achieve in the near and distant future. Ning currently resides in Astoria, NYC.